Transylvania Authentica
| | |
| --- | --- |
| Region: | Transylvania |
| Country: | ROMANIA |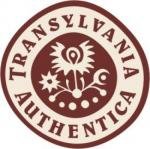 The Transylvania Authentica Programme aims at establishing ways to ensure the survival of Transylvania's incredibly rich agrarian culture and its traditional foods and agricultural products, by bringing together the region's smaller producers and manufacturers. The Romanian Environmental Partnership Foundation and the Prince's Charities initiated the programme in 2007.

Transylvania Authentica seeks to protect the region's unique natural and cultural heritage by promoting and developing sustainable traditional way of living.

The right to use the Transylvania Authentica brand is granted in four different categories:
Accommodation/Gastronomy
In this category, those commercial activities can qualify, through which the service provider offers accommodation and/or meal in characteristic Transylvanian and environmentally friendly conditions, in order to promote the local natural and cultural milieu.
Arts & Crafts
In this category, there are eligible handmade, unique, characteristic Transylvanian, traditional products that are produced in environmentally friendly conditions.
Food & Drink
Food or drink products that are typical Transylvanian and are produced in environmentally friendly conditions can be certified under this category.

Experiences
Experiences represent services, which by means of recreation and entertaining programmes or through tours promote the local natural and cultural milieu (ex. apiary, bird watching, hiking, horse riding tours, traditional programmes etc.).