All News
Workshop on regional products from Jeseniky
CZECH REPUBLIC
07. 03. 2011
A workshop on regional branding in the region of Jeseniky took place on Thursday, 3rd March. Participants learned about local products and shared experience with the other regions where the regional brands have been established for a long time.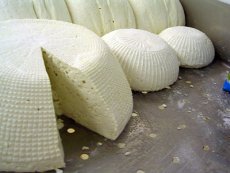 The region of Jeseniky introduced its regional brand only recently. In the other areas, branding of local products has been running for much longer time. The seminar brought experience from these regions, including advantages and disadvantages related to implementation of the branding system. 

The workshop acquainted the producers and provider of regional services with new trends in the field of regional brands. Employees of the Information Centre received new and updated information on this topic to be able to offer presented products and services to tourists coming to the region.

The main tutor was Lenka Krobotova from the LAG Horni Pomoravi that coordinates granting of the brand in the region of Jeseniky. Josef Jančo from LAG Moravian Karst, who has a long-time experience with using of regional brands, also spoke at the workshop. Marta Kaminska from Partnership for the Barycz Valley informed about branding in Poland.