All News
International Conference on Regional Branding
CZECH REPUBLIC
04. 10. 2010
Conference "Branding and Promotion of Regional Products – Sharing of European Experience" took place on 23rd and 24th September in Podebrady.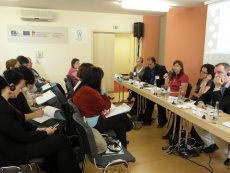 The meeting of people representing regional brands from both the Czech Republic and several European countries at an international conference, organized by the Association of Regional Brands in Podebrady in late September, showed that foreign brands have been a rich source of interesting ideas. At the conference, supported by the European Social Fund, speakers from six European countries and the Czech regional co-ordinators took the floor.

Although regional brands are based on the principle of uniqueness, their general background and objectives are very similar. It is good to know each other and look for the ways of possible future co-operation.