ŠUMAVA originální produkt®
| | |
| --- | --- |
| Region: | Šumava |
| Country: | CZECH REPUBLIC |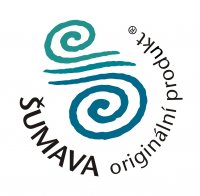 SUMAVA the original product ® is label for local products, in particular, that guarantees their origin in Šumava region and their uniqueness resulting from binding to this region - the traditions, local materials, handicraft, etc. The mark is awarded since 2006 and is designed for handicraft products , food or agricultural products, which must be sufficient quality and cannot harm wildlife and the environment.

Regional brand SUMAVA the original product® is also granted to the accommodation and catering services, and guarantees their quality, environmental friendliness and even something extra - regional gastronomic specialties, traditional appearance of the building or additional activities for tourists.

Award of the brand means for the producers particularly effective form of advertising and promotion. Marked products and their promotion are also helping to highlight the region Šumava.




Contact:
Regionální rozvojová agentura Šumava, o.p.s. (RRA Šumava)
Stachy 422
384 73 Stachy
Czech Republic
tel.: (+420) 380 120 263
http://www.rras.eu
Kateřina Vlášková
vlaskova@rras.cz