KRKONOŠE originální produkt®
| | |
| --- | --- |
| Region: | Krkonoše (Giant Mts.) |
| Country: | CZECH REPUBLIC |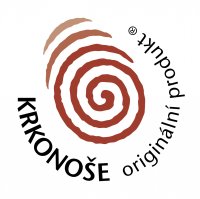 Products that carry the brand KRKONOSE original product® have to meet the strict criteria. Brand guarantees in particular that the product was made by local producers of the Giant Mts., but also other characteristics such as product quality, environmental friendliness and uniqueness of the product associated with its origin in the Giant Mountains, such as the use of traditional techniques, handmade and local raw materials.

Currently you can find the honoured products such as jewelry, pearl ornaments, wood carving, lace, luggage, forging or wired products, but also to be timbered, painted metal home accessories, products from recycled cardboard or from rope and leather, puppets, newspaper for tourists and from food products there are mead and dairy products.

Regional Coordinator of the label KRKONOSE original product ® is the Local Action Group (LAG) Krkonose, which was established in 2005 to create projects that are beneficial to the entire region Giant Mts.
The scope of the brand is throughout the tourist region Giant Mountains, taht include not only the Giant Mountains, but also mountains foothills area. The core of the region is Krkonose National Park with its unique mountainous countryside that helped to included Giant Mountains in the European network of protected areas Natura 2000.